Project Description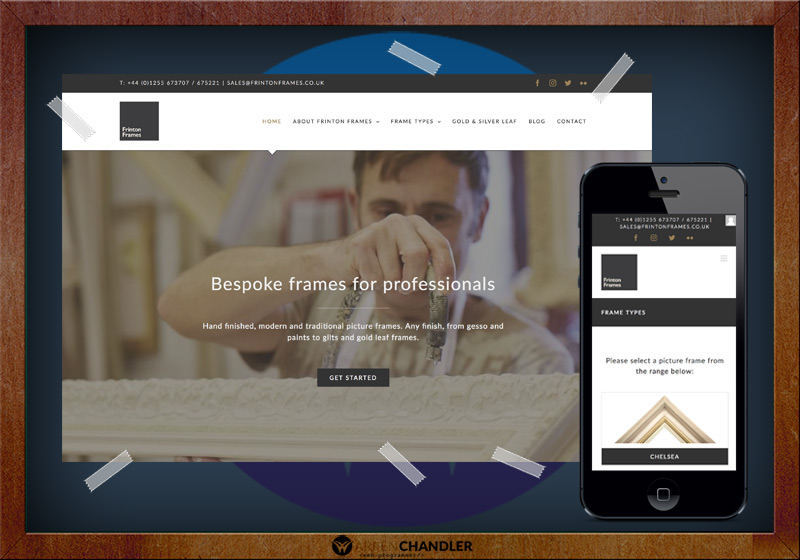 The Client Says:
We came to Warren for SEO services, to increase our reach when marketing bespoke frames to a global audience. We quickly identified that we weren't getting found at all for terms like modern frames, or period frames, and set about to rectify this with a plan of action, adding further picture frame information to our new website to help our potential customers.
As a result, our site is starting to perform better across a wider audience, targeting the USA and other global markets, and we look forward to increased visibility in the coming months or years, as we add new picture frame articles and related content.
Warren Says:
Frinton Frames are one of the world's leading manufacturers of high quality, hand made picture frames, with over 40 years of experience in the industry. Their continued growth and experience in selling to global markets (with a client base in the UK, USA and United Arab Emirates to name but a few) meant that we needed to work closely to establish a website that would serve as a brochure for their antique frames, but also reach out worldwide for marketing and distance selling purposes.
Frinton Frames product many types of bespoke picture frames, from one-offs to specialist large scale projects, and you can often see their products in hollywood movies, or high end art galleries.   They were professional throughout the process, and a pleasure to work with.
For further information, visit their website.