Good design is obvious. Great design is transparent.
Recognising the need is the most important aspect of design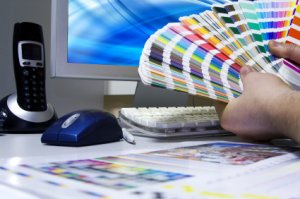 In the past few years, especially since the advent of responsive websites, web design really has become something of an art form in its own right. Understanding the basic principles of web design is no longer enough to get by in an ever-evolving market, and as a designer it's now important to keep abreast of current trends, whether it's Web 2.0 or 3.0 style, grunge, hand drawn, large fonts, illustrative design, or otherwise.
Recently with the rise of website building apps and online site builders, quality web designers have had to take their services to a whole new level, evolving into problem solvers, innovators and trend setters, simply bursting with knowledge as to what's possible.  It's a level many designers can't operate at, but in reality with the correct knowledge anything is possible.
I've lost track of the amount of times a customer has come to me saying, "well, my last designer said that wasn't possible…".
Ultimately, if you have an idea for a website I will make it a reality for you.  It will be your website, your way, beautifully crafted and without limitations.  Your vision is important to me, and together we'll transform the ideas in your head, into a website that's not only beautifully designed, but fresh and up to the minute with the latest technological advancements.
We'll construct your website together YOUR way, and I'll work tirelessly until you're completely happy.
The most common mistake in web design is viewing design as something you do at the end of the process to 'tidy up' the mess, as opposed to understanding it's a critical consideration from 'day one'.
Web Design Portfolio
My clients are the semi-colons to my statements.
Latest Web Design Articles
if (sad() === true) { sad().stop(); beAwesome(); }