Project Description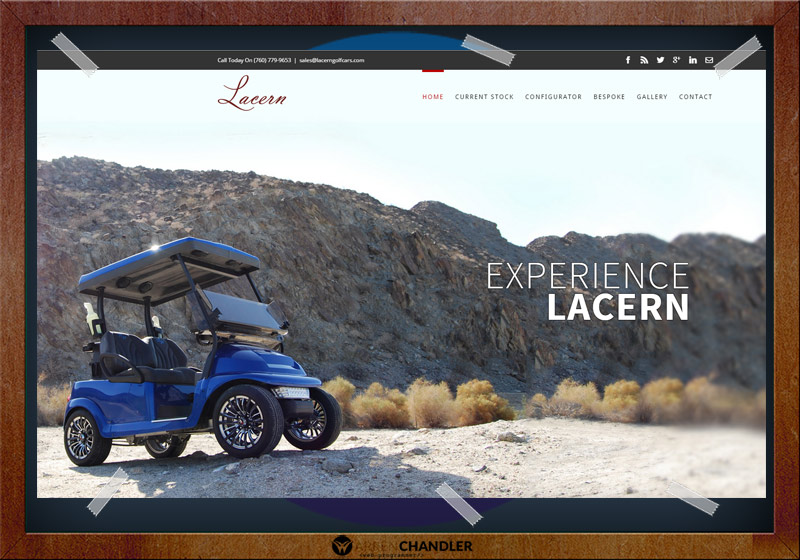 Warren says…
Experience Lacern
Lacern Performance Golf Cars are a company that cater to a clientele with refined taste – a clientele that appreciate performance, quality craftsmanship, and attention to every detail. And with this in mind they needed a website to match, especially since their web presence was practically zero.
The company are experienced golf car builders that don't set limits. Want a golf car that can race along at 70mph? You'll need Lacern. How about a golf car with all the sense and styling of a Ferrari? Not a problem.
The guidelines for this project were to build a high quality website with high quality images, something that invokes a sense of quality. Just like their carts, this was to be a website that would push the boundaries of what's acceptable in normal industry terms, and then some. Oh, and then there was the matter of Lacern's very own custom golf cart builder to contend with.
Lacern were a great client to work with. They're innovators that aren't afraid to dream. Want a custom golf car? Give Lacern a call and allow them to not only share your vision, but to also make it a reality.
Nothing yet. They either don't like me, or are just haven't got round to it yet (it's not the first option!).