Project Description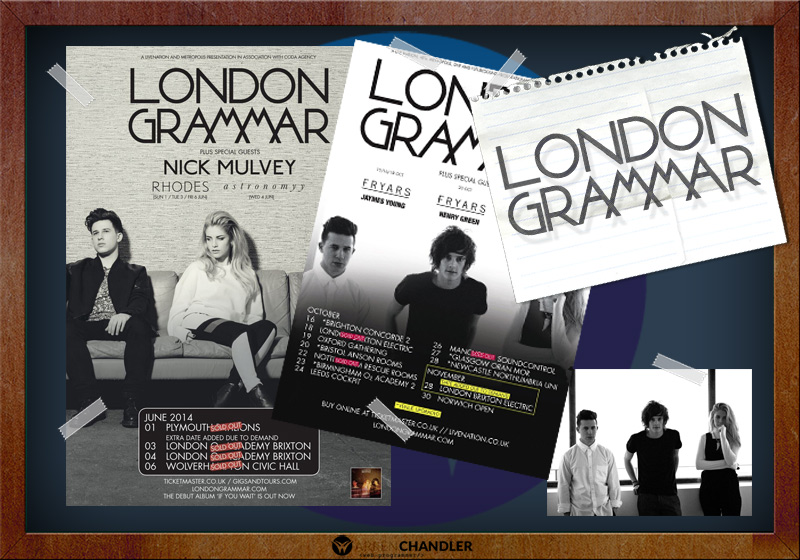 Warren says…
Big things ahead
London Grammar are a truly unique, up and coming group that are definitely going places.  They approached me needing corporate branding, an effective website, some targeted marketing and some flyer designs – essentially an entire web presence.  I was more than happy to oblige.  Dan was wonderful to work with and let me do my thing.  He certainly wasn't afraid to tell me if I was heading in the wrong direction though, and the project had its own twists and turns, but we got there in the end.
Creative types, ehh!  :)
London Grammar says…
We were a little lost when it came to getting on the web but Warren came to the rescue. We left it to him and he didn't disappoint, providing branding, a website, graphic design and even a custom web font. We're over the moon. Thanks Warren.